1st Mini Album
FEARLESS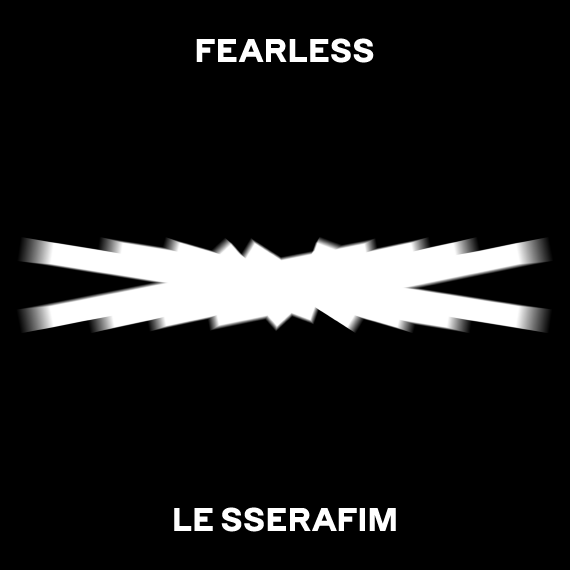 FEARLESS, the debut album from LE SSERAFIM, the group courageously singing out to the world
Join a group of girls following their hearts as they set out on a journey never undertaken by anyone before

LE SSERAFIM's FEARLESS tells the story of a group of girls whose dream of reaching the top leads them on a never-before-undertaken journey.

As the world looks toward LE SSERAFIM's debut, the group stands up against their expectations rather than bowing down before them.
They say the worst thing you can do is to get tied up in the past and lose yourself, but the most valuable thing is to stay true to yourself and pursue your dreams. As they set out for new horizons, LE SSERAFIM couldn't care less about the way the world sees them.
They choose the future, not the past; not to sink, but to soar.

There are five songs on the album: "The World Is My Oyster," which serves as an introduction to the album as the girls sing of their ambition to do things their way in three different languages; the title song, "FEARLESS"; "Blue Flame," which uses fascinating blue fireflies as a symbol of a desire to set out on an adventure into the unknown; a reinterpretation of The Little Mermaid through the eyes LE SSERAFIM in "The Great Mermaid"; and "Sour Grapes," a song about naive yet selfish attitude toward love and based on Aesop's fable The Fox and the Grapes.
TRACK
01 The World Is My Oyster1:47

TITLE 02 FEARLESS2:48

03 Blue Flame3:22

04 The Great Mermaid2:58

05 Sour Grapes3:17